DaBible Foundation is pleased to announce the release of the "Hausa Audio Bible app." Presently, this app is available for android devices. Whether you have a tablet or an android phone, you can download the Hausa Audio Bible App and start listening right now!
Before release, we had beta testers thoroughly test the app to find bugs we fixed This is something that we at DaBible take seriously, and every app we release goes through rigorous testing.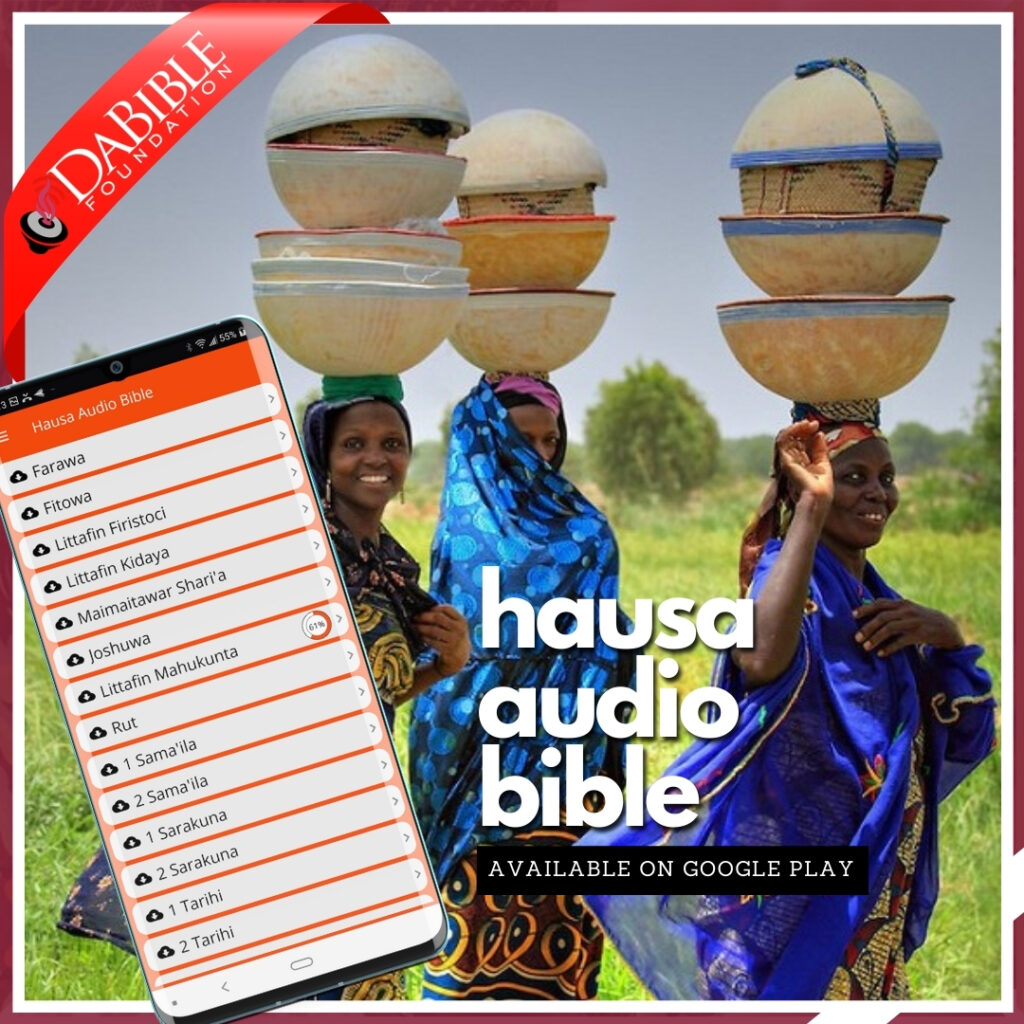 You can find the Hausa Audio Bible app on Google Play. In the meantime, we are making plans for an iOS version release, and we will need beta testers for the iOS version.
DaBible Foundation maintains its high standards, ensuring high-quality and consumer-friendly products. Our mission is to provide a Bible app that will change your Bible study experience while giving you a feel of what the Word of God is like when studied and heard in your native dialect.
Why Do You Need This App?
Are you Hausa? Do you find reading the Bible in English challenging? Is reading or listening to the Bible in the Hausa language something you enjoy? If the answer is yes, then you need this app. Just imagine listening to all your favorite Bible stories and passages in Hausa!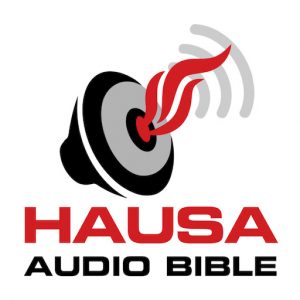 Then this app is what you need!
No more falling asleep trying to listen to the KJV audio Bible you do not understand. This new app will keep you in suspense and transport you on a journey beyond time and space.
The Hausa Audio Bible App simplifies all those complex words in the English Bible translation into something you can easily read and understand. Most importantly, it is FREE!
Everything you read or hear is understood by converting it into a thinking language. Your thinking language is your native tongue. This is why it is difficult for many Africans to read the English KJV Bible, written in a language that is not our native tongue.
A Little Backstory
In the 14th century, great men like William Tyndale, Martin Luther, John Wycliffe, and Thomas Cranmer faced bloody opposition to translating the Bible into the people's language. In this century, the idea is alive within us. It inspired the DaBible foundation to interpret the Bible in our native languages.
The first project of our foundation was the free Yoruba Bible app with audio and text. The Yoruba Audio Bible App was completed and released in March 2016. Our second project, the Pidgin Audio Bible App, was released in December 2019. Another project we are a part of is the "Solar Audio Bible for the Elderly." We are making solar portable devices that we will be giving out FREE to the older population in our villages and towns in Nigeria.
Why Make A Hausa Audio Bible App?
We at DaBible Foundation ultimately found out a large portion of Nigeria and some parts of Africa speak Hausa English but don't have access to the Bible in Hausa. Many of these people can speak or read in Hausa but not English. We then decided to make the first complete Hausa Bible app with audio and text features. This app is now on both Google Play Store and the iOS store for free download.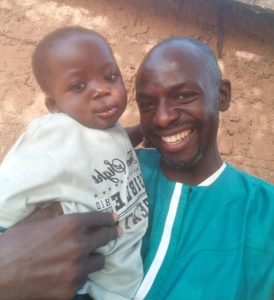 The release of the Hausa app is also very personal for DaBible. We lost our dear brother Leviticus Makpa on May 21st to roaming bandits. He was a man who did everything for God till the end. He was a missionary who served with the Mission Field Evangelistic Outreach amongst the Kambari people in Tunga Maji, Rijau local government area of Niger state. This app is dedicated to his memory. You will be remembered for your great works Brother Levi.
With this app, Hausa speakers can listen to the Bible in their mother tongue. If you speak Hausa and you are interested in the Word of God.
Looking forward, we aim to get the Igbo Bible app with audio and text features to you soon. We also need your feedback on any of our projects so you can leave a comment on Google Play or the iOS store or send an email to support@dabible.com.
The DaBible Foundation also accepts donations as we are a nonprofit organization. Your monetary donations will be used for developing our other projects and promoting existing ones. For more information, visit www.dabible.com