Solar Audio Bible Player for the Elderly
Who Are We?
At DaBible Foundations, we are a team of youths burning on fire for Christ, and we have the vision to plant the Word of God into the hearts of this generation through digital audio format. Before the vision of this solar audio bible player for the elderlies, we have successfully translated and transcribed the Bible into three African languages. We have also produced the first and only complete Old and New Testament audio bible in Yoruba, Pidgin, and Hausa languages.
Currently, our Yoruba Audio Bible mobile app which was launched in January 2016 has been downloaded by over 190,000 users, and the Yoruba Audio Bible is played more than 500,000 times in a day. All our mobile app reviews are rated 4.5 stars and we are receiving thousands of "Thank You" messages from our users!
BUT … We deeply desire to reach a forgotten generation.
The Forgotten Generation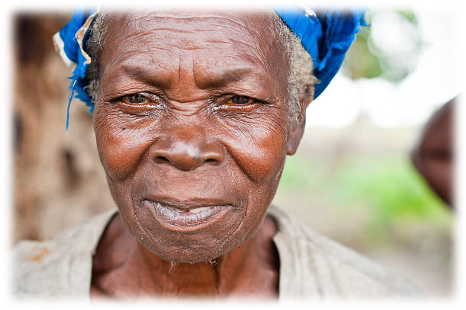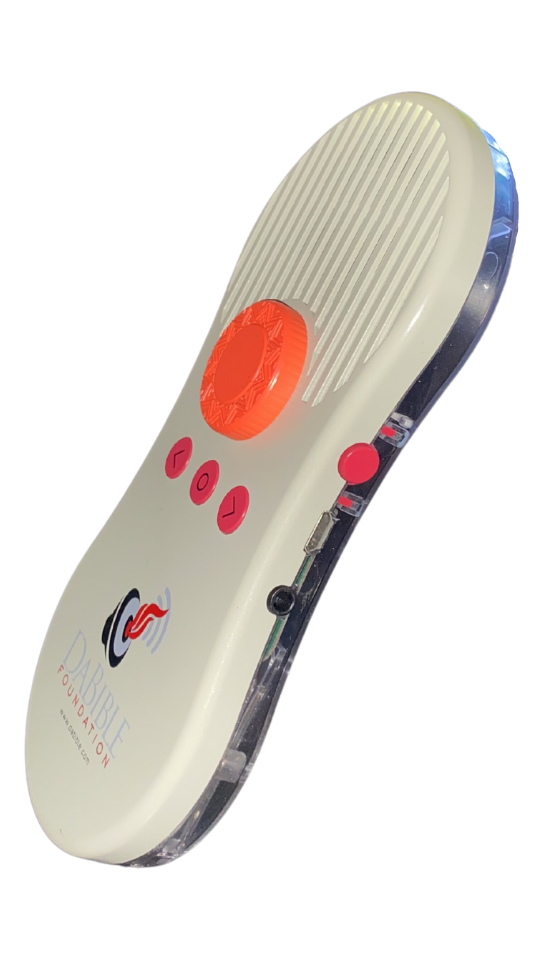 A heavy burden rests on our hearts for the elderly who reside in remote villages that do not have access to the gospel of Christ. Many of them live alone for various reasons such as; their children have relocated to bigger cities in pursuit of education and/or economic opportunities. Some are at such an old age, that they're unable to walk to church meetings that might be available (some are unable to attend the churches available because of age-related diseases or poor health conditions or distance from these churches). Many of them cannot read or write, thus, cannot operate a mobile app. So, they are at a great disadvantage in having access to the gospel of Christ.
Many of these elders were raised in the era of idol worshipping, and they pray with incantations and African proverbs. Some are labeled as witches and wizards. These people are dying on a daily basis without knowing the love of Jesus and believing in His saving grace. Where do they end up in eternity? This is why we are providing a solar audio bible device that is elderly friendly for them.
Ready to Donate?
How God Called Us
To be a respite to this generation, God called us to put his word into the Hands and Hearts of people. This is our part in fulfilling the Kingdom mandate of Matt 28:19-20. Or paraphrase and include here…
God made this vision clear to us through infallible witnesses of His burden for this abandoned generation. The Holy Spirit spoke to us through two scriptures…
"For it is God which worketh in you both to will and to do of his good pleasure."
Philippians 2:13 KJV
He has put His own will (desire) inside of us; he has given us the ability to execute. Therefore we are ready to be obedient to this call because a single soul means the world to the Father. It costs Him so much, which includes sending his only begotten son to save us from our sins.
SOLAR POWERED
Elderly Friendly Solar Audio Bible Device
We have developed a solar audio bible device that we will be providing to our elderly people FOR FREE. Below are some sample images of the product we already have a partnership agreement with our Chinese sister company to produce this amazing device. We hope to have these devices ready and available for our elderly as soon as possible.
https://youtube.com/watch?v=5l1GVACYKC8%3Ffeature%3Doembed
Features of the Device
Easy to Use
Solar Powered
AA Battery
Old Testament
New Testament
Ready to Donate?
Our Plan
Free At No Cost
We understand that our elderly people living in the village cannot afford this solar audio bible device, and they have no way of coming online to purchase it. Therefore, we are giving it to them for FREE.
Remote Delivery Through Nigerian Christian Corpers Fellowship
We are sending our own network of campus ministries, Nigerian Christian Corpers Fellowship goes on #RuralRugged, and remote evangelism ministries to deliver our devices to them in the villages.
Sponsor One Device for the Elderly
How can we provide this solar audio bible device for free when it costs money? We are launching a campaign called "Sponsor 1 Device 4 The Elderly". At a cost of $40, you can sponsor a device for one Elderly person. You will receive a thank you message/video, and pictures from your recipient with his/her device.
Ready to Donate?
Channels of Distribution
Our own team of remote evangelists and other NGOs like
Rural Evangelism
Christian Missionaries
If you belong to any category of this evangelism organization, please contact us for a free supply of these devices for distribution to the elderly in your area of reach.
There are requirements, and distribution reporting included in our Memorandum of Understanding that must be reported back to our organization for transparency and accountability to our donors.
Delivery Notification to Donors
We have a web portal where donors can check donation history. Also, after our evangelism team delivers your sponsored solar audio bible device, we will send you an email with the name, picture (if possible), video (if possible) of the final recipient.
For example: Dear Mrs Aremu, Congratulations, we have finally delivered 2 devices in your name to our beloved elderly people.
| | | | |
| --- | --- | --- | --- |
| Name | Location | Photo | Video |
| Mrs Abeke Onireke | Ajibogun Village, Oyo State, NG | URL | NA |
| Mrs Sule Oroku | Oroku Village, Oyo State, NG | URL | NA |
Ready to Donate?
Cost of Procurement
Mold Cost: $6870
Minimum Bulk Order: 2000 units
** Mold fee can be refunded if order above 20,000 units is placed within 2 years.
Audio Bible
ONLY
Audio Bible +
Flash Light
Audio Bible +
Flash Light + Radio
Unit Cost
$11.50
$12.50
$12.50
2000 Units
$23,000
25,000
25,000
Est Shipping
$3,365 (Devices are shipped directly to Lagos, Nigeria)
Terms of Agreement with Manufacturing Company., Ltd.
DaBible Foundation must pay 50% of the mold fee upfront. $3,435
The sample mold will be shipped after production for testing and iteration. FREE
Once test and approve final mold, we must pay the remaining 50% $3,435
We must pay a 30% deposit for bulk order (min 2000 units) $7,500
We must pay a 70% balance before shipment. $17,500
NOTE: Shenzhen ALSO can deliver in batches, but we must pay for the total amount of each batch before they ship out, e.g we can pay for 1000 units now, then the remaining 1000units after a few weeks to ship them.
Manufacturer
Contact: Victoria
Company Name: Shenzhen ALSO Shuyuan Technology Co., Ltd.
Country/Region: China
Address: 4/F Ketujia Building No.55 Guanlan Street, Fucheng Xincheng Community LongHua Area,
Telephone: 0086-755-27626082, 27626085
Mobile Phone: 13662239462
Fax: 0086-755-27626085
Estimated Shipping
Estimated Single package size: 58 x 38 x 35 cm
Estimated Single gross weight: 12.500 kg
501(c)(3) NGO Registration
We have successfully acquired our 501(c)(3) company registration as Kerygma Foundation both in Nigeria and in the United States of America. The new choice of our organization name is as a result of the Nigerian Corporate Affairs Commission who approved the Kerygma Foundation as opposed to our preferred DaBible Foundation. For the sake of simplicity, and to avoid confusing the general public in the future, we will gradually start operating as the Kerygma Foundation.
Thanks.
A message from one of our leaders, Sanmi Ayotunde.
Gideons Bible
"I remember as student in Junior High School, we had some people deliver many Gideon bible to my school for free. I was not present at the assembly when they were giving away the bibles to the students. I came late to school on that day. When I arrived, an older student—who was like an older brother to me—informed me that they were giving free bibles and insisted I get a bible. I ran off quickly to get mine and I managed to get one of the copies they left behind. I read that Gideon bible seriously then. While I did not receive salvation then, that incident changed my life. The older student that told me to go get a bible then was deaf and dumb. He actually didn't even hear what was said at the assembly. He only knew that the bible was important for my life, and I had to get a copy. He did everything he could to communicate this to me. And for me that day getting that bible was a must. I saw just how much effort my brother put to tell me about them. I was touched by this that I decided to read this bible seriously.
Now, when I remember this incident, I am still amazed. Surprisingly, my deaf and dumb brother was the one that led me to read my very first bible. Wow! No wonder the bible says, 'how beautiful are the feet of those who bring good news!'. Some people somewhere paid for those bibles that were shared at the school that day. Some people chose to bring those bibles to our school that day. And my older brother who is deaf and dumb chose to pass this news to me. I got the bible free of charge, but countless people contributed to me getting this bible. Now, we have the opportunity to do the same. We need funds for making this audio devices. We need people to go into remote villages and distribute these devices to the elderlies. Will you be the ones to help proclaim the gospel?"
There you have it. We have to raise funds to support this project. These devices are going to be produced so we need committed people that will continue to support the production of this this device. We also need to find a proper distribution channel. People that will go on to distribute these devices in remote villages. This is the burden placed in our hearts and we pray for its fulfilment in Jesus name.