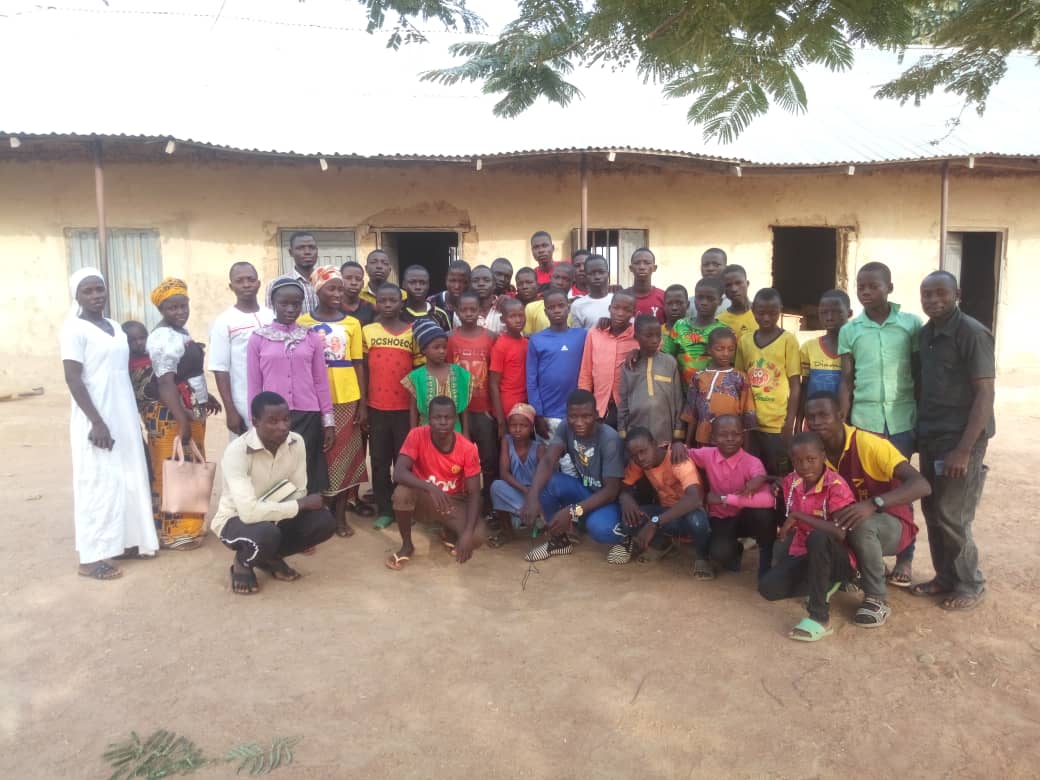 Introducing our Leviticus Makpa's Missionary Field in Niger State
Leviticus is a missionary based in Niger State, to a few rural communities. From DaBible Foundation, we have been privileged to work with this remarkable gentleman. We are convinced that you will be interested in knowing about the great job he is doing in the mission field. We requested that he share a bit about himself, and this is what he had to say about himself and his mission.
My name is Leviticus Markus Makpa, I am married to Benita Leviticus, we have 2 children, a boy, and a girl, we also have 8 foster children, 5 boys, and 3 girls.
I am a missionary working in Niger state, Nigeria among Kambari, Dukkawa, Fulani, and Hausa in the villages around Rijau and Kontagora Local Government Niger state Nigeria.
My wife and I are committed to reaching out to the unreached with the gospel of Christ through rural evangelism, discipleship, and establishing fellowship centers were necessary.
We work mostly with children and teenagers in the remote areas of Niger State, Nigeria.
We have established free schooling for these villagers.
My wife trains the ladies of the village inappropriate dressing.
We also do vocational training for the youths.
We drill boreholes for those who do not have access to good drinking water.
We are committed to:
Training this young one through discipleship.
Evangelizing discipleship and plant churches were necessary.
Serve as facilitators to existing denominations.
Reaching the unreached through outreaches
Help the unreached people in remote areas acquire vocations for livelihood through training in various skill
Contact Leviticus
Call: 08188786541, and 08108006884
Donate to Support Leviticus Missionary Field
Account number: 3086470220
Bank: First Bank.
Name: Makpa Makus Leviticus