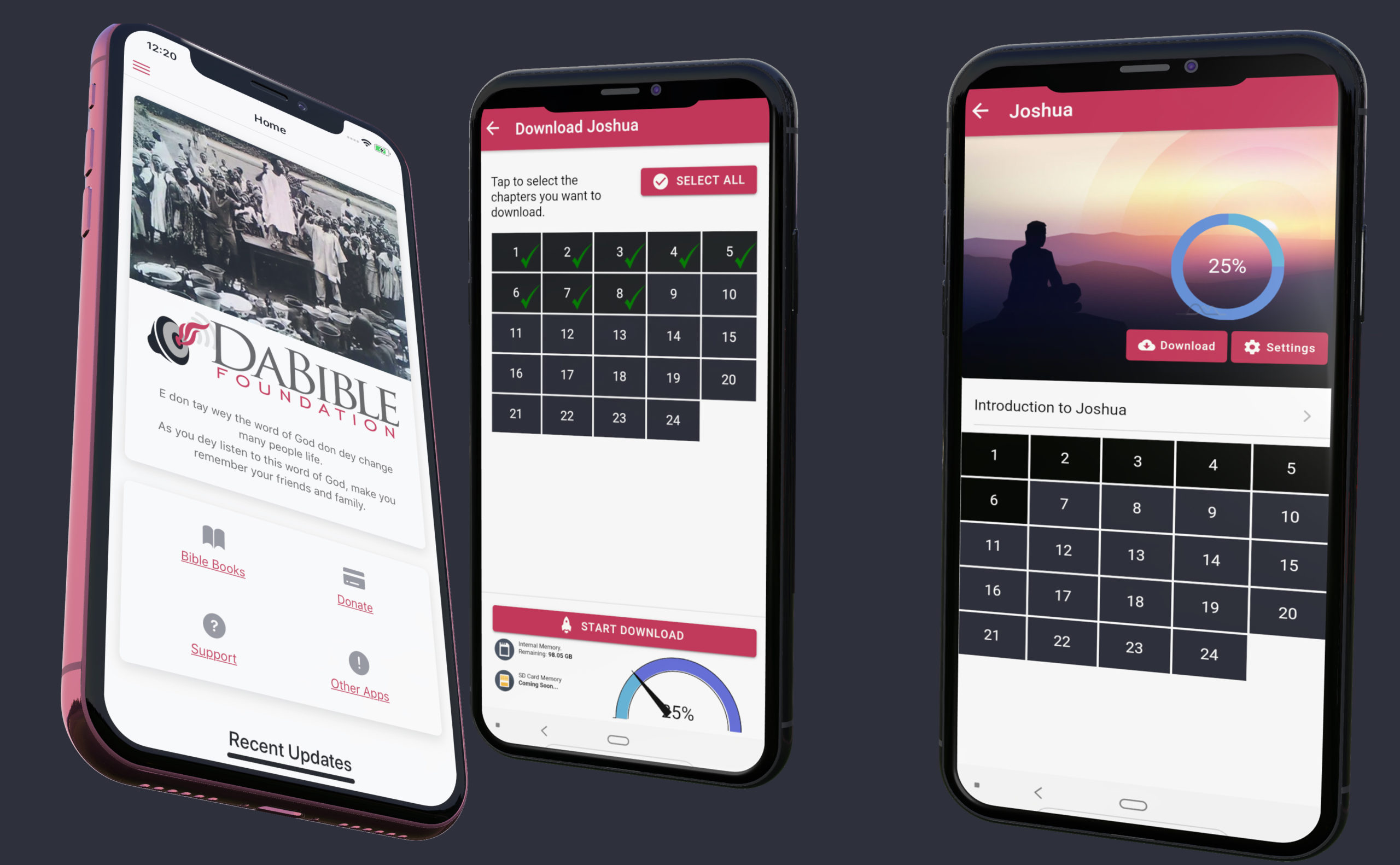 Pidgin Audio Bible App now Available on Android and iOS Devices
Have ever read or listened to the Bible in Pidgin language? Honestly, think about it. Won't that be rather interesting? Imagine listening to your favorite bible stories and passages in Pidgin language!
If you have ever fallen asleep trying to listen the KJV audio bible, or you did not understand what you just heard, then calm down. This new app will keep you in suspense, and take you on a time travel into interesting stories in the bible.
Have you ever struggled to understand what the Bible is saying because of too much big big grammar? Do you want a simplified bible that you can read easily, at anytime, and it can even read itself to you using language wey no go burst your head (i.e confuse you) ?
Then this app is what you need!
Everything you read or hear is understood by converting it to a thinking language/mother tongue. This is why it is hard for many people to read and the KJV Bible, it is written in a language that is not anybody's native tongue.
The concept above is part of what inspired DaBible foundation into interpreting the Bible into native languages. The first project of the foundation was to make a free Yoruba bible app which has both audio and text. The Yoruba bible app has been completed and has since been released in March 2016.  
We, at DaBible foundation, ultimately found out a large portion in Nigeria and some parts of Africa speak Pidgin english but don't have access to the Bible in pidgin. Many of them are literates in Pidgin but illiterate in English. We then decided to make the first complete Pidgin bible app with audio and text features. This app is now out on both Google Play Store and iOS store for free download.
With this app, Pidgin speakers finally have the bible brought to them in their mother tongue. If you speak Pidgin, Broda and Sista, wetin una dey wait for ? Download am sharply!  
Looking forward, we aim at getting the Hausa bible app with audio and text features to you soon. We also need your feedback on any of our projects so you can leave a comment on Google Play or iOS store or send an email to support@dabible.com.
DaBible foundation also accepts donations as we are a non profit organisation. Your monetary donations will be used for developing our other projects and promoting existing ones. For more information, visit www.dabible.com.