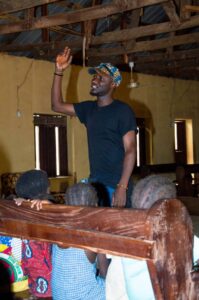 Using music, singing, and the gospel of Christ, this missionary brings joy and life to the broken-hearted children of Southern Kaduna, Nigeria. These children are victims of terrorist attacks from terrorist groups like Boko Haram, left with no home or family. Our missionary spotlight focuses on a young man who travels to Nothern Nigeria with his team, find orphans, shelter them, and feed them.
These children are fed, educated, and taught to sing. The voices of these children singing gladden my heart each time. Their voices are akin to the sound of Angels and my heart trembles each time I hear them sing. Truly, God is doing a great thing through the hand of these missionaries. Without much fanfare, I would like you to listen to the words of our missionary spotlight, Emmanuel Gamaliel.
Donate To Gamaliel Emmanuel
Name: Gamaliel Emmanuel
Bank: Zenith Bank
Account: 2120039157
---
Emmanuel Gamaliel Speaks.
Hello everyone; my name is Emmanuel Gamaliel. I am a missionary and Teacher from Southern Kaduna, Nigeria, a graduate of Industrial Chemistry, and I am presently single.
First, I want to say a big thank you to DaBible Foundation. It is an honor to have our story shared on this platform. Most importantly, this is not about me but about the children. These children are very dear to my heart, and a means to increase support for them is always welcomed.
In 2009, I started working in the children's ministry, but it was not until 2013 that I began work in missions. I work with my bosom friend Oluwasun Benjamin Ajayi and a team of young, energetic people in Southern Kaduna, Nigeria. Many of them are undergraduate students who are passionate about missions and children. As an organization, we do the following:
We focus more on children from age 1 – 18 yrs (Matthew 19:14)
Our mission is on community development and cultural transformation through the light and power of the word of God.
We visit regions attacked by terrorist groups — places of incessant killings — introducing Jesus to young vulnerable Nigerian children and giving them the tools to follow him.
Discipleship: Our team sees every outreach as a privilege to respond to the heartbeat of Jesus (Mathew 25: 35- 40, Mathew 28:9- 20)
Their Story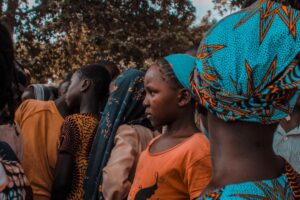 Most of the children in these communities are orphans. These children have lost their parents to the unrest happening around them. They lack the privilege of going to school due to the brutal acts of terrorism.
I am a school head in one such community. Meanwhile, this community has been attacked twice by the Fulani terrorist group.
The organization called Mission Africa International built the school. We have 220 children, and four communities benefit from the free education.
What We Do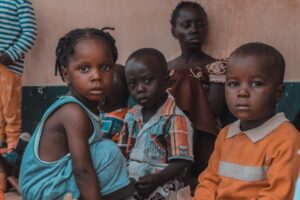 We visit IDP (Internally displaced people) Camps and organize outreaches. These include medical outreaches to vulnerable communities destroyed by terrorist groups.
Like the lost boys of Sudan, these children are victims of terrorism and displaced as orphans. Unfortunately, They have had to experience death, rejection, and hate firsthand, and they have dealt with the loss and pain no child should experience.
Our Mission
Most importantly, our mission is to let these children know they are not forgotten or alone. Instead, they should be aware that Jesus is mindful of them. We want them to know that, they are precious in God's sight and that Jesus loves them. Therefore, every one of our outreachs is built on a biblical perspective. We educate them, let them play games, feed these children, clothe them, provide educational materials, give them new shoes, let them sing, and dance, and also feed them Spiritually.
We create beautiful memories in the minds of these children of the amazing love of God, making them see that God cares for them and that they are never alone. There we see many children looking lost and alone.
You can join us as a channel of blessing and love for these children. Let us make their heart a home where joy remains. We implore you to join us in prayers for these children and other children affected by the crisis region in Nigeria.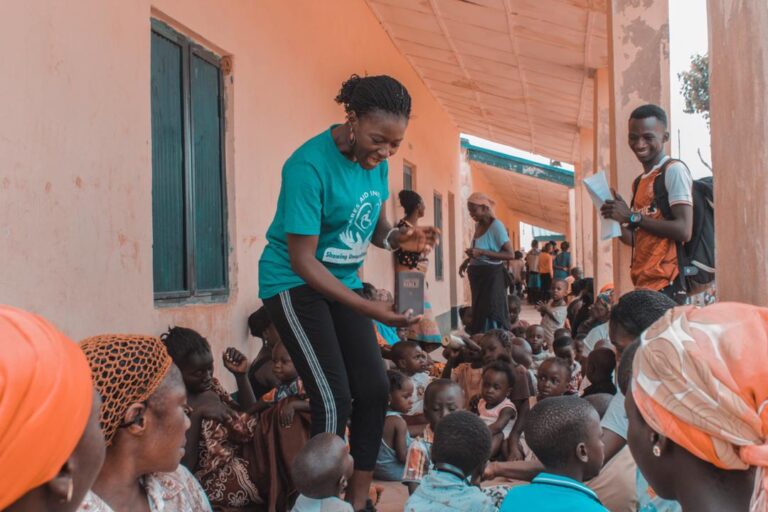 Some of Our Urgent Needs
Educational materials (Bibles, Storybooks, textbooks, notebooks, pens, pencils, bags, whiteboards, markers, Teaching aids, toys, computers, projector)
More classrooms
Desk and chairs
Shoes/sandals
Teachers ( volunteers )
Toiletries
Medical help
Cloths
First aid box
Bus (for mobility)
Amplifier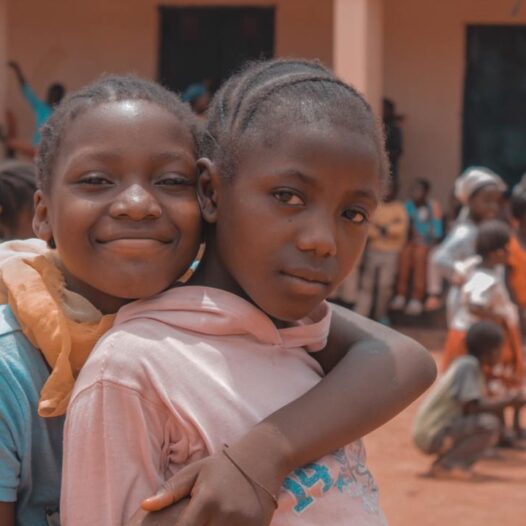 Our Prayers
We would love for you to join us in praying for all these children who are victims of terrorism in Nigeria. Furthermore, let's pray that these children will not grow with hate, anger, and bitterness but that the love of God will be rooted deep in their hearts. Please pray that their dreams and purpose in life will not be destroyed but that Jesus will save them all.