With weak fingers, I type this message to honor my brother, a hero, a true missionary, Bro Leviticus Makpa.
I must inform you, readers, that angels have carried Brother Leviticus and his two-year-old son into the presence of our King.
As I called him, Bro Levi is the only brother I have known in the flesh, which is in heaven right now, looking forward to welcoming me with the cloud of witnesses. About four weeks ago, bro Leviticus Makpa called me and said, "Sammy, please be praying for me. Since I became a missionary in 2012 and till now, I have never been overwhelmed with fear like this. My heart is heavy; I am not worried about myself because I know they will soon come for me, but I am only worried about my wife and children". Those were the heart burden of Bro Leviticus two weeks before Fulani herdsmen slew him in Niger state.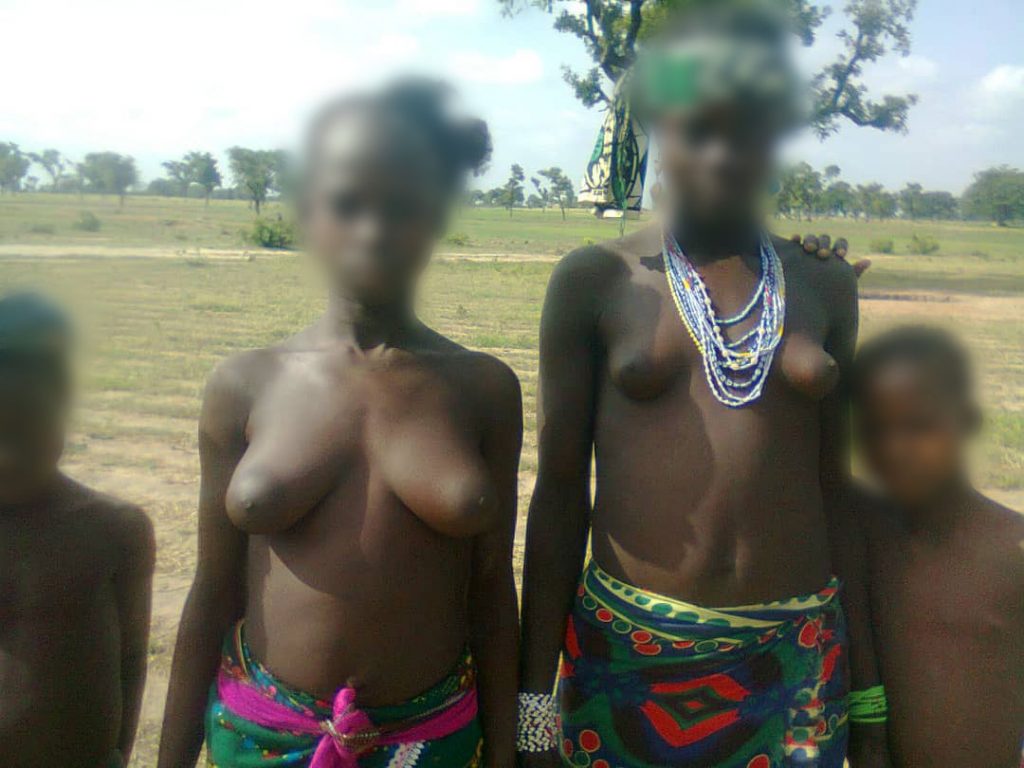 Bro Leviticus has been a missionary to the Kambari people of Niger State in northern Nigeria since 2012. Nine years ago, when he got to the village, young girls went around unclad; most natives then had never seen a car. There was no access to education or any technology facility.
He lived with the natives, learned their language, and immersed himself in their culture until he could earn their trust and love. He began teaching the children who could hardly mutter two words together in English how to read and write. Today, they speak good English, and most of his students have proceeded to higher institutions. Below is a recent audio interview with missionary Leviticus Makpa earlier this year.
The Incidence
On Friday, 21st of May 2021, several hoards of Fulani herdsmen invaded his missionary base like a swarm of bees. Bro Leviticus and his family had to hide out in a cave to avoid capture. However, they were eventually captured, and these Fulani herdsmen tortured Bro Leviticus for more than 12 hours and then killed them along with his 2-year-old son. His wife and little daughter were forced to watch the gruesome torturing and killing.
Through it all, Leviticus never backed out of his faith in God. He died a death of a martyr for the glory that only a few people will ever receive in the kingdom of God. He was buried the next day by Christians, friends, and family with a mighty revival.
UPDATE ON BROTHER LEVITICUS
I must inform you that Brother Leviticus has been carried with his son by the angels into the presence of His King.
Two and a half weeks ago, he, his wife, and the two children spent a day with me at The Bible Society Guest House in Abuja. He said to me: _"Daddy, Why are people afraid to die for the Gospel? I am not!"_
My brother, my Son in the Lord, has preceded me into the presence of our King. He has won the Crown of a Martyr; He has died the death of the righteous. I praise our King!
Pastor Dr Sayo Ajiboye
President, RCCG Seminary
Before he was martyred, my brother Leviticus sent me the following pictures, explaining that he had been hidden in a cave-like ditch with his family because the bandits were around.
Last pictures of Missionary Leviticus Makpa hiding from ambush from Fulani Herdsmen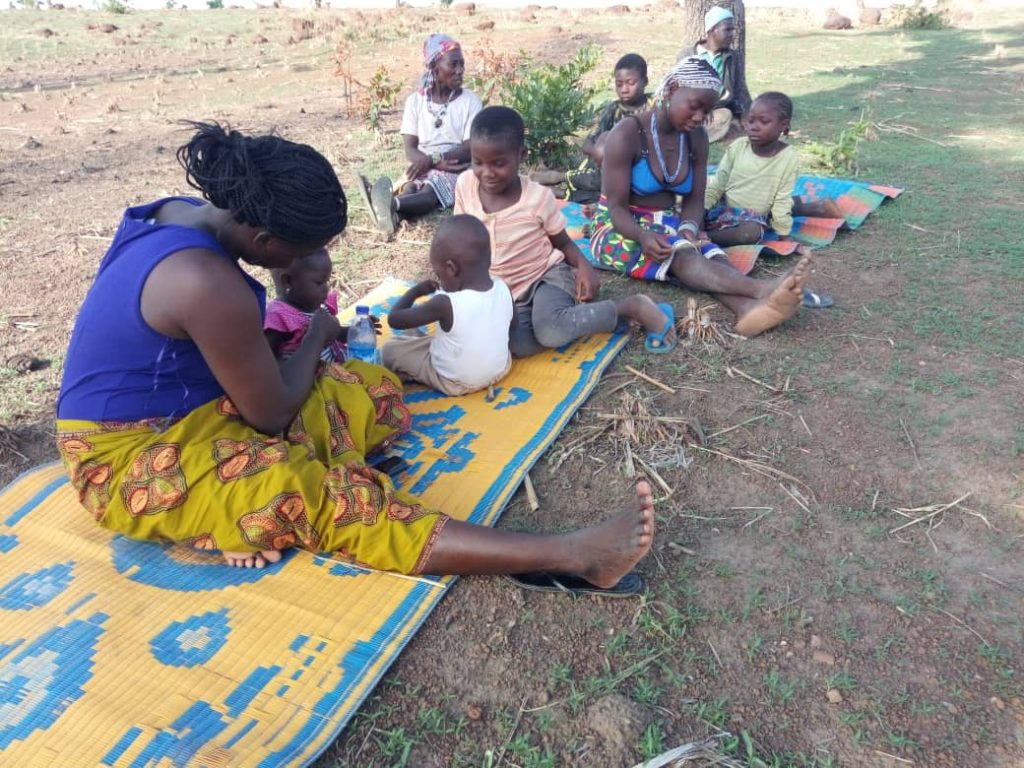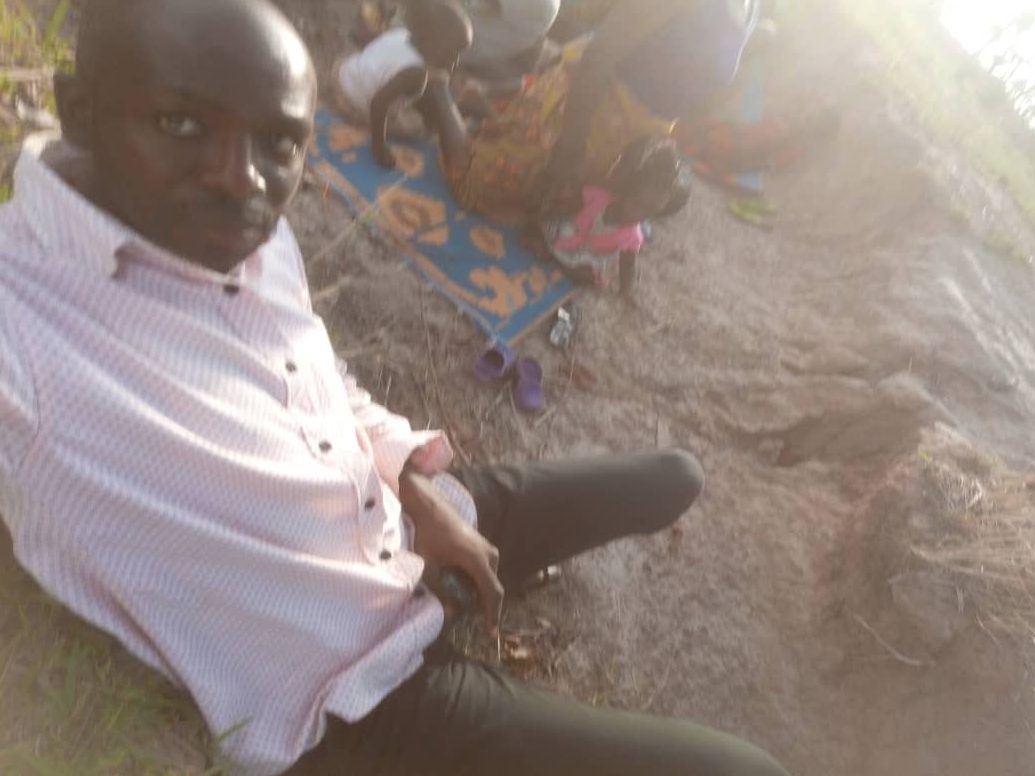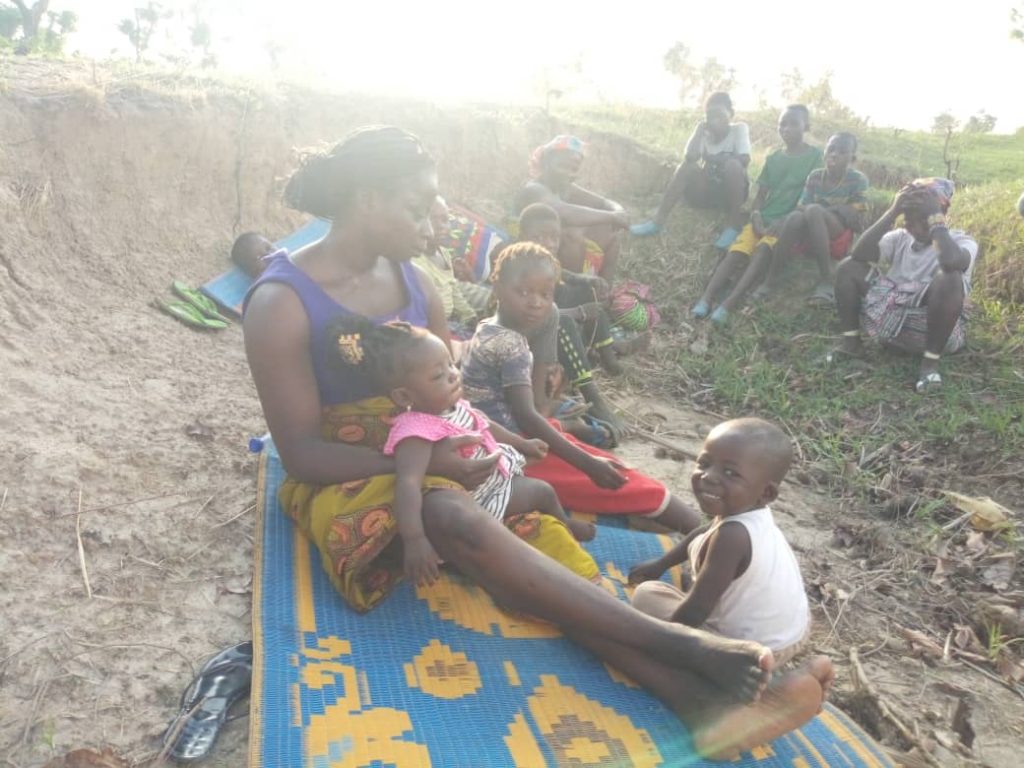 Testimonies from Leviticus Burial
I, Sanmi, am the first of these testimonies. My course is set, and I am a life dedicated to the call of God into missions. The days for missionaries to be glorified are here.
Leviticus and his son's body were laid to rest with a service of songs which ended up as a revival where many souls were won for Christ. Testimony showed that one of Leviticus Makpa's friends had to break up his relationship because he received the call to become a missionary. His girlfriend prefers him to stay in the church as a worker, but instead, he has accepted the call! Halleluyah!
Leviticus is a true missionary, he rejected the offer of a free house and a car earlier this year to stay with his villagers. On several occasions, people offered him the option to abandon the children he had raised in God and relocate to a safer place, and Leviticus always said, "My heart is here with my villagers; God called me and wants me to stay here."
Missionary Leviticus is survived by his mother, his wife Benita, and their little one-year-old daughter Affordia. If you would love to join us in supporting his wife, Mrs. Benita Leviticus, and their little daughter Affordia, kindly click this link below
Transformation God used Leviticus to achieve in the land