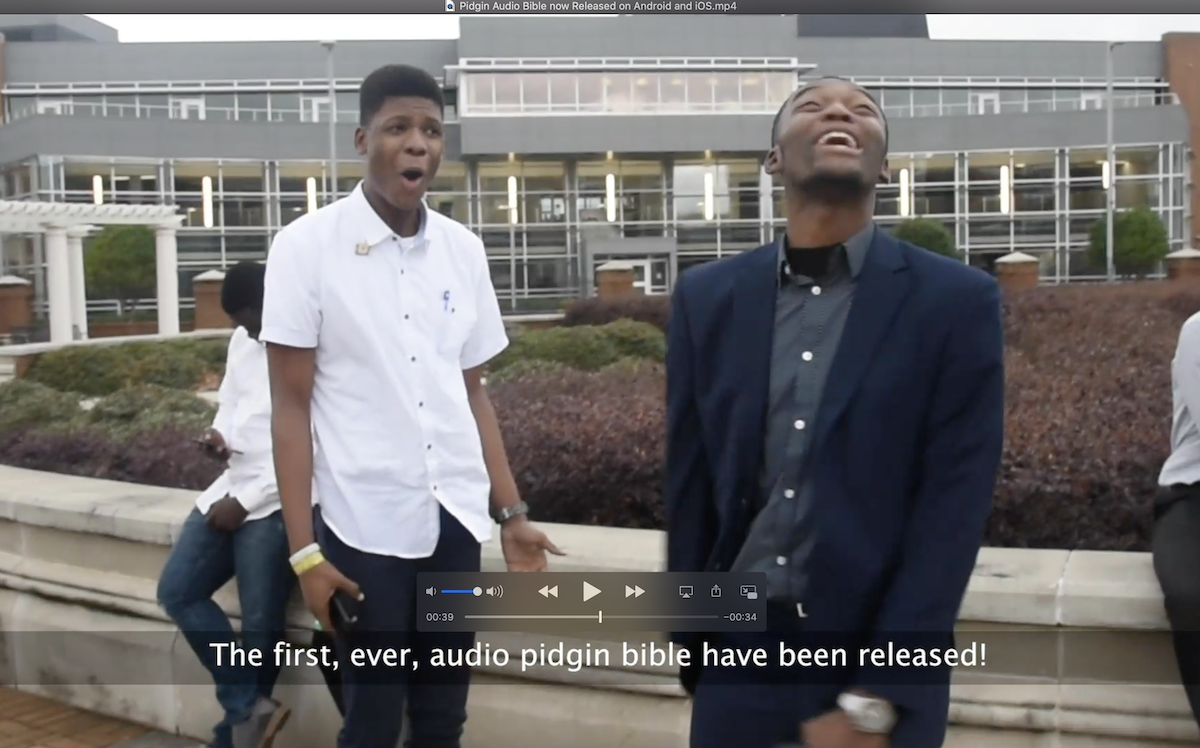 Joseph Edoki and Emmanuel Ezekiel – One Minute Skit for Pidgin Audio Bible
Enjoy the one minute skit produced by our media team. Joseph and Emmanuel is entertaining and introducing the Pidgin Audio Bible to you. Remember to share this video on all social media platforms.
Having trouble viewing the video above? click the link below:
We are happy to announce to you that this is just the beginning of a great move!